Sig and Benelli Litter
This litter was born on April 29, 2019
Lil Tig

Black Tri Female

Expected to be 13-13.5 inches

$400.00 pet or $1000.00 with full rights

Lil Tig is a sweet lil laid back girl. She resembles Sig so much I often have to take a double look. She's got a lot of chrome with her full white chest, cute lil blaze and white collar circle around her neck. She is up to date on her vaccinations and has had her Rabies shot. She weighed 4.6 pounds at 16 weeks old.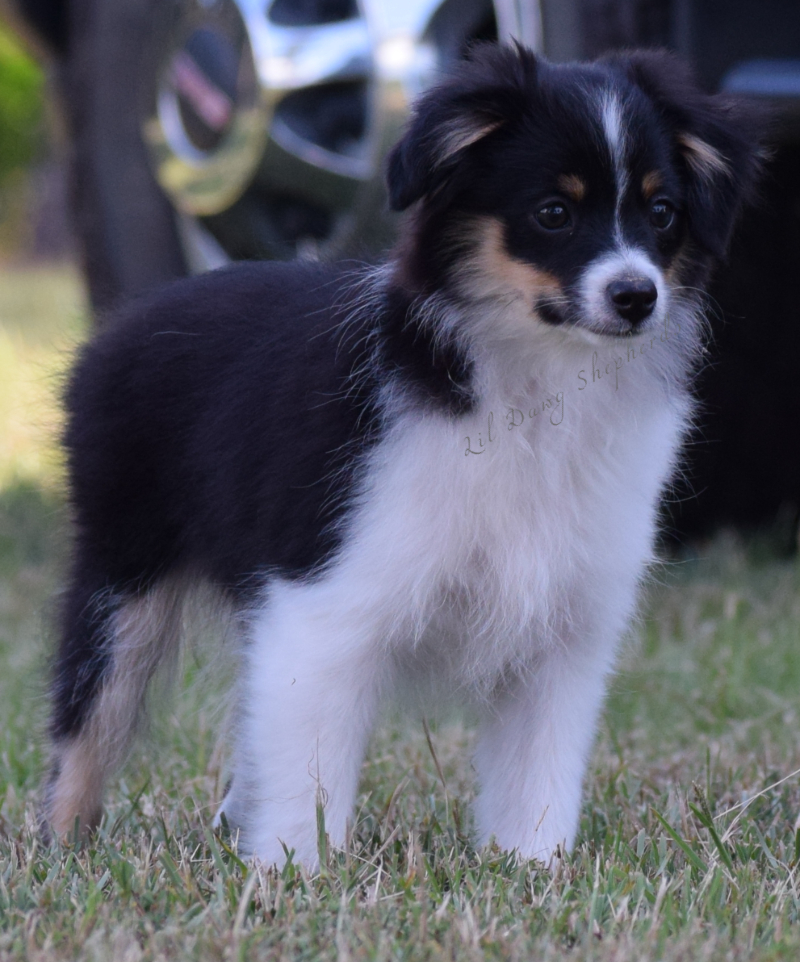 8/19/2019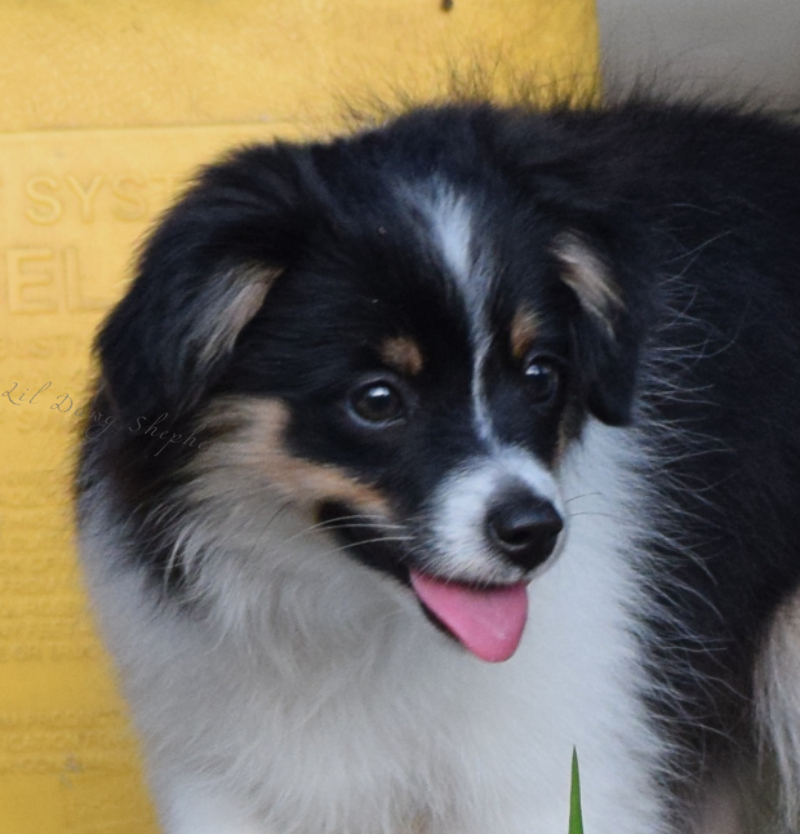 8/19/2019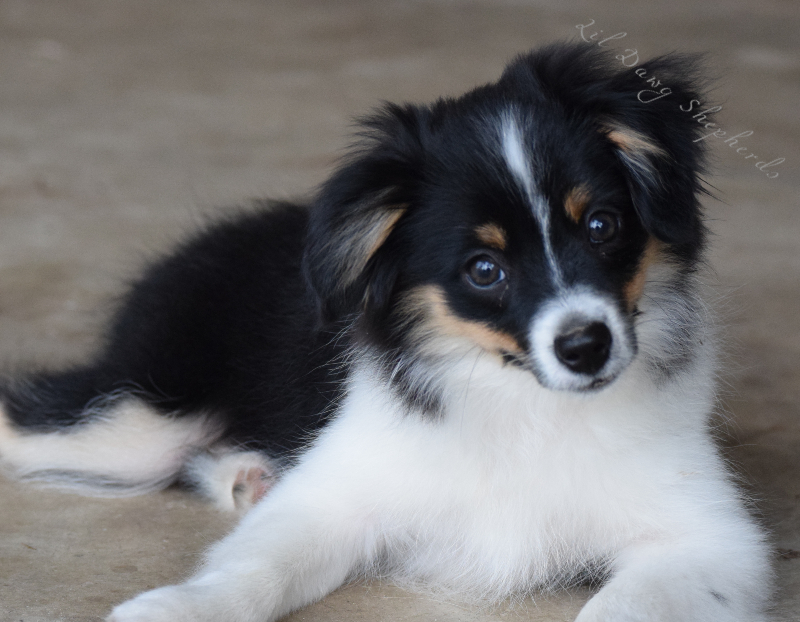 Here at Lil Dawg Shepherds, we raise Toy and Miniature Australian Shepherds. The puppies are born and raised inside our home. They are all loved and cherished as if they were staying with us forever and some do. For bio-security reasons the puppies at Lil Dawg Shepherds are not allowed outside until they have had their first round of vaccinations. Your puppy will remain with us until the age of 8 weeks for health and socialization purposes, no exceptions. They need this time to learn doggy manners and so you will be receiving a happy healthy puppy. For your convenience, your new puppy will be started on litter box training. This makes the transition for house training easier for both you and your new puppy.
For a deposit of $200, we will place a puppy on hold. This is a non-refundable deposit. All puppies sold will have our kennel name "Lil Dawgs" preceding the name chosen by you. Our puppies are registerable through American Stock Dog Registry.
Puppies are wormed at 2,4,6 and 8 weeks old and given first vaccinations at 7 weeks through a licensed veterinarian. They will have their tails docked and dewclaws removed.
We do not guarantee either size or eye color.