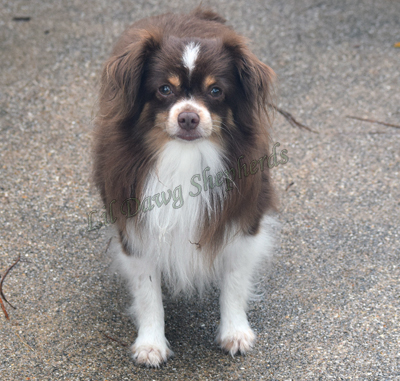 Rangerover Treble
ASDR Toy Australian Shepherd
DOB 10-27-15
Red Tri
11.5 inches

Sire: Super C's Rim Fire Charmed-n-Dangerous
Black Tri

Dam: Rangerover's Red White-n-Blue Emmy-Lou
Red Tri
Treble is a red tri Toy Australian Shepherd male that is a very busy boy. He thinks he has to be doing something constantly. He is a high drive fella that loves to herd the horses, ducks and tries to corral the deer until they get past the barn. That seems to be his line drawn in the sand. He is non-stop in and out the doggy door day and night, Rain or shine. Treble has a nice square head, stocky build, and a good ear set. He was a tiny little guy when he was a puppy and is still a tiny little guy as an adult. He has the attitude of being bulletproof and will talk your leg off in true Aussie fashion.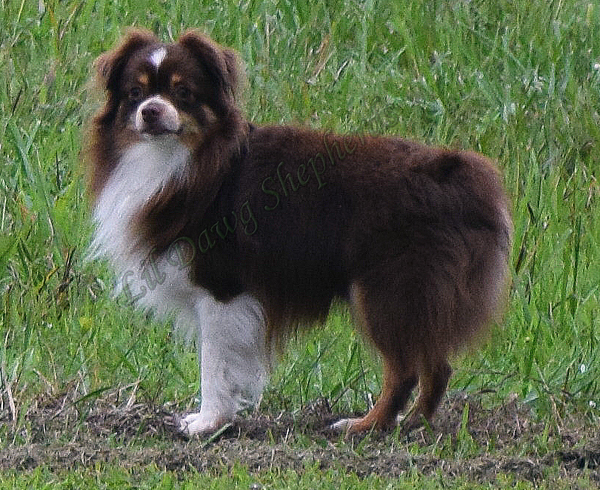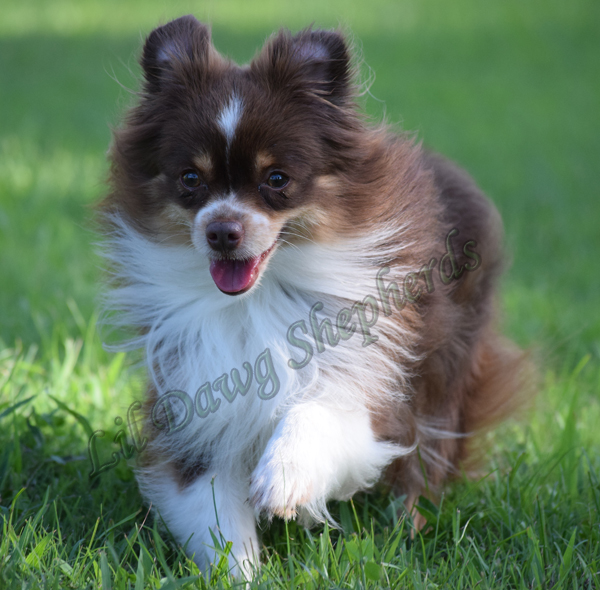 ---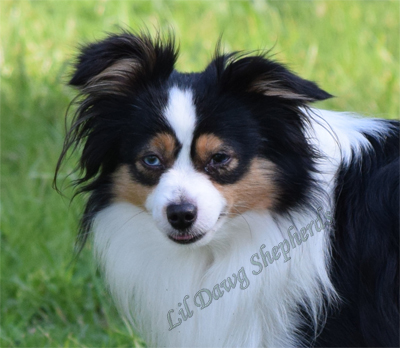 LDS Sysco's Sig Sauer
ASDR Toy Australian Shepherd
DOB 11-14-2015
Double Blue Eyes
Black Tri
14 inches

Sire: Sibley's Sysco
Black Tri

Dam: Josie
Blue Merle
In the human world, Sig would be the "perfect" man for any woman. He is so gentle and loving and never too far away and always attentive. He is a black tri toy Aussie with blue eyes. He has a full collar with copper marking on his face, and white socks on his front feet. He is more laid back than the others. Don't let his gentle nature and laid back disposition fool you. Sig is a manly man and will talk smack to Treble when provoked. Sig has a lot of his dad's attitude and disposition and asks for nothing more than to get a little attention and to show how much love he has to give.